Patty's Beauty Academy
Founded

2016

Academy

3

Educators

10+

Courses

22+
We Are A Beauty Training Academy
Patty's Beauty Academy has 3 locations to choose from: Palmdale, California, Panorama City, CA and Las Vegas, Nevada.
Palmdale, California
38733 9th St East, Suite S.
Palmdale, CA 93550
Have you ever wanted to become a celebrity makeup artist? Then you are in the right place! Patty's Beauty Academy provides all the information needed to become a successful makeup artist, including qualifications, courses, and training. Makeup Artists are always in high demand, taking our professional courses will help you jump-start your career in the ever-changing and ever-fascinating beauty industry.
According to the Bureau of Labor, and the U.S. Department of Labor, the $445 billion dollar beauty industry is projected to grow an additional 10-14% by 2026. So, whether you've dreamt of working as a makeup artist in the fashion industry, the film/television industry, the theater industry, or the personal service industry (salons, spas, bridal, photography, etc.), becoming a licensed makeup artist is highly desirable.
Become A Certified Makeup Artist
Well-Planned Curriculums & Experience Instructors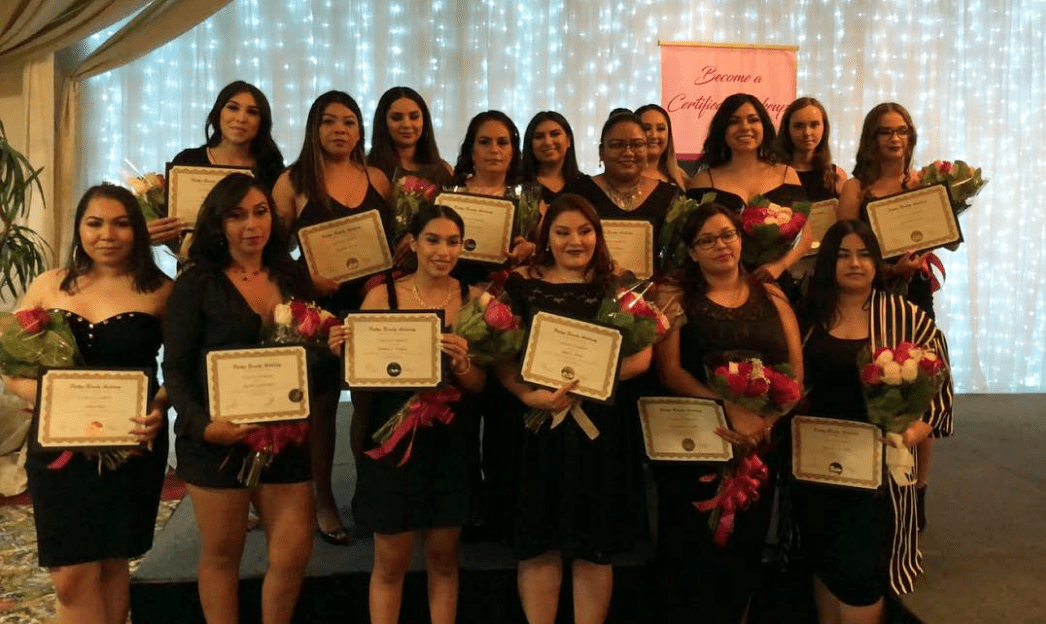 Patty's Beauty Academy is committed to guiding and helping women achieve their dream of becoming a Licensed Makeup Artist and a Professional in the Beauty Industry. Our classes cover a variety of subjects including but not limited to:
Bacteriology, disinfection, and sanitation.
Business practices and professional attitude.
Skincare.
Makeup application techniques.
Hair removal.
Eyelash and eyebrow styling and shaping.
Do you have a question? Give us a call or send us an email.
661-621-2722 | [email protected]
Patty's Beauty Academy is your source for all things beauty! Here you will find the hottest beauty trends, tips and looks for makeup, hair, and nails.